Welcome to Farringdon Osteopaths
in Clerkenwell, EC1
Established in 2001, Farringdon Osteopaths has been proudly serving the local community for over 20 years.
We are a small team of Osteopaths specialised in treating muscle and joint pain, postural strains and sports injuries.
Osteopathy is a hands-on approach to treatment that restores movement and improves circulation to accelerate your recovery.
As part of your treatment you will be provided with advice on injury management and prevention to get you back to 100% in the quickest time possible.
Our team is highly trained, fully insured and registered with both the General Osteopathic Council and the Institute of Osteopathy.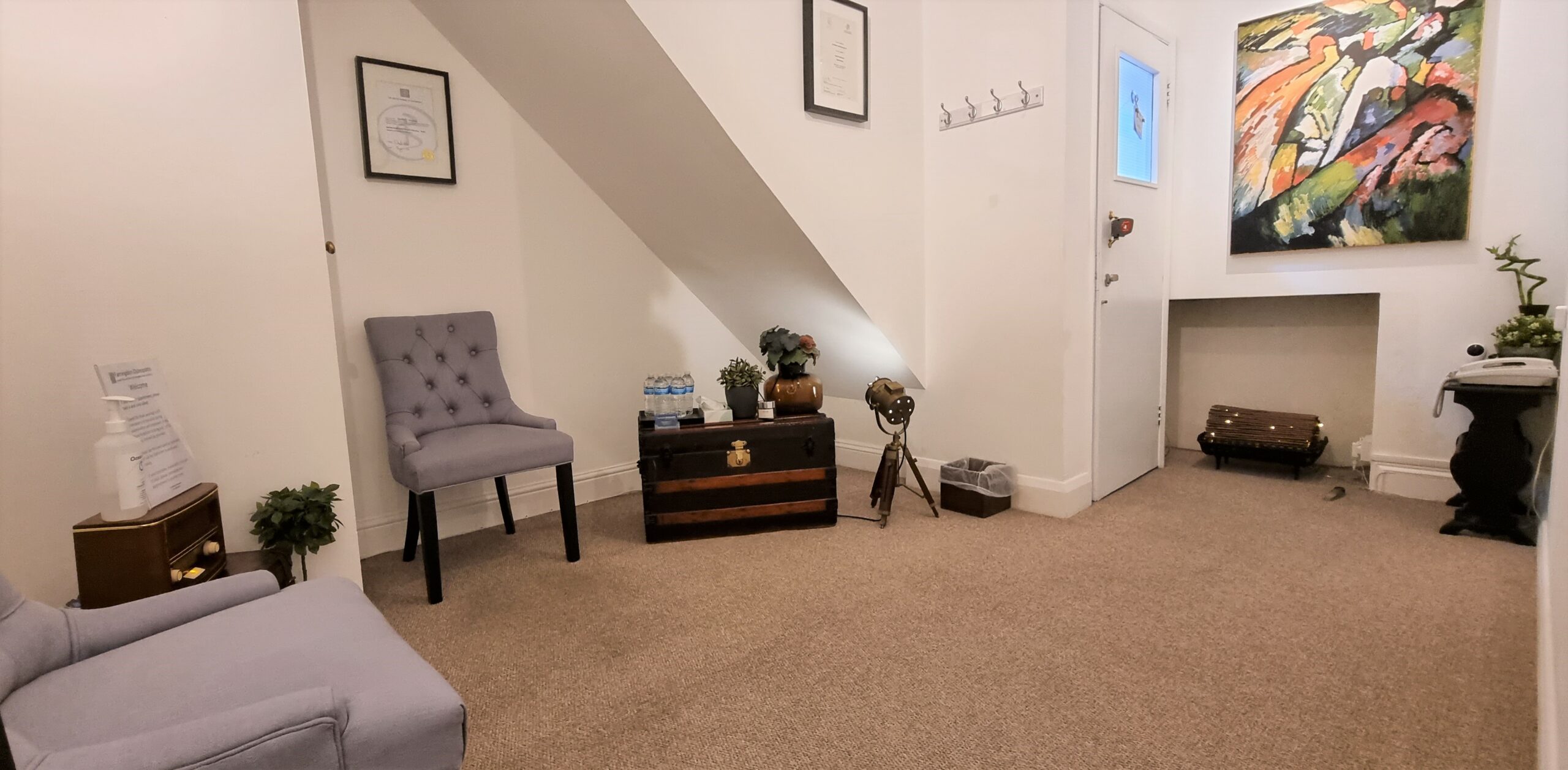 Our clinic is at the junction of Rosebery Avenue and Farringdon Road, right around the corner from the bustle of Exmouth Market and across the street from the famous Mount Pleasant Post Office.
Near the border of Islington and Camden boroughs, we serve the local communities of Farringdon and Clerkenwell, Finsbury, Angel, Bloomsbury, Holborn and Kings Cross.
Located right by the Mount Pleasant Post and Sorting Office, we are within walking distance of Farringdon, Kings Cross, Angel, Chancery Lane, Holborn and Blackfriars stations.
Click here to find us on Google Maps
We are open Monday to Friday with early morning appointments from 8am most days and we also offer late evening appointments until 8pm on Mondays and Fridays.
See what people have been saying about us online below
Professionalism and results. Not a typical "crunch your bones" osteo, but thoughtful, informed diagnosis and treatment.
Highly recommend Geoff and his approach. I have been having issues with my left shoulder, back and neck for awhile now and only when I start seeing Geoff, the pain has been decreasing dramatically with the exercises he suggested and his adjustments in my back and shoulder. Geoff quickly identified where the pain was and most importantly, how get rid of it. He creates a very profesional, friendly and relaxed environment. He always has made sure I completely understand how my current injures have happened and how to prevent future injuries. Brilliant experience.
Alejandro Romero
05/08/2021
I've been to see Geoff about several problems over the last few years including back pain, hip pain and pain in my upper arm. He is very professional and knowledgeable. He always explains the likely cause of the issue, how he will treat it and how to prevent it recurring in the future. He creates a very calm, comfortable environment and I would recommend him to anyone in need of osteopathy.
Emma Hopkinson
12/07/2021
Geoff is a fantastic osteopath. He has treated me for a few injuries over the years and has always quickly identified how to ease the pain and speed up recovery. He is always happy to explain the underlying cause of injury and pain and provides expert advice on how to avoid recurring injuries.
David Mallo Ferrer
30/10/2020
Geoff is a wonderful osteopath, he has extensive knowledge in his field and always gives me a clear understanding of my problem and how to reduce the risk of it returning. He has a calm and attentive nature which makes you feel comfortable when receiving treatment. I highly recommend.
Rosie Conheady
23/09/2020
After suffering 14 weeks of pain during lockdown I went to see Geoff for a second opinion. During the first visit he identified the area to be treated and on the third visit I am problem free. Excellent Osteopath, excellent treatment and delighted to have my mobility back. I would recommend Geoff without reservation.
I have discovered Farringdon Osteopaths a few years ago when I had some pain in my hip. Geoffrey is an excellent osteopath, he helped me recover within a few weeks. Ever since, I have recommended him to friends and colleagues, who have always been very happy, too. Recently, I got a sports injury in my shoulder, and went back. I feel better with every visit and am very grateful for the attention and care Geoffrey shows to his patients' health and wellbeing. Couldn't ask for better treatment!
Very experienced and professional practitioner, I recommend.
I have been a patient here since 2014. In that time Farringdon Osteopaths has helped me with intercostal inflammation, hamstring strain and shoulder issues all which have been resolved after treatment and advice. I moved out of London in 2016 to the west midlands and I still see Farringdon Osteopaths and my number 1 place to go to get fixed having tried more local practitioners and finding them not to be anywhere near the same level.
James Berriman
08/01/2020
I have now been twice to Farringdon Osteopaths for different issues - the first one was intense and a bit complicated and took several months to get sorted with manipulations and progressive exercises. I am 100% satisfied. And the same goes for the second less serious issue.
We are registered with BUPA, Vitality, Cigna, WPA and Simply Health insurance providers and also accept patients with cash back plans such as Medicash and Health Shield.
Click here to book online or if you'd prefer, you can speak to our friendly receptionist to book or ask a question by calling 0207 206 2681.
Alternatively, feel free to email a question first at hello@farringdonosteopaths.co.uk
Please read our privacy notice here before your visit.