Meet The Team – Geoff And Luke
Geoffrey Hogan (M.Ost) – Registered Osteopath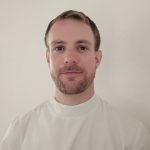 Geoffrey began his training at the British School of Osteopathy in 2006 and graduated with a Master of Osteopathy degree and a distinction.
Geoffrey joined Farringdon Osteopaths in 2011, taking over as the principal Osteopath, and has been happily serving the local community ever since. He has over 14 years of experience treating patients for all kinds of musculoskeletal aches and pains, from head to toe.
It is really important to Geoffrey that the patient has received a full explanation of where the pain is coming from and why it was able to happen so that they can reduce the likelihood of a re-occurrence in the future.
By providing easy and appropriate stretches and 'do and don't' advice to the patient he involves them in their own healing process so that they can regain control over their injury.
His treatment is primarily structural but incorporates several different other approaches when appropriate, including Western Acupuncture, Balanced Ligamentous Tension and sometimes Cranial Osteopathy all of which he has completed further training in.
Geoffrey keeps fit through running, swimming, training in the gym and cycling when the weather is fine. He enjoys visiting family in Ireland where he grew up and taking advantage of the beautiful countryside when back there for hiking. He enjoys treating all musculoskeletal injuries including sports injuries, neck pain, back pain and general aches and pains as well as work related postural strain. He also believes in having treatment sooner rather than later so that a problem can be resolved quickly before becoming something more serious.
Luke Millen (M.Ost) – Registered Osteopath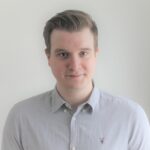 Luke Graduated from the University College of Osteopathy with both a Master of Osteopathy degree and a diploma in Osteopathic Sciences and Healthcare. He also is a trained Sports Massage Therapist and is used to working a lot with sporty people and athletes alike.
About his approach to treatment Luke says: "I believe Osteopathy is a treatment like no other, it changed my life and inspired me to do the same for others. As Osteopaths, our principles teach us that an individuals body structure governs its function, and that the human body is a whole unit and not individual parts.
My aim is to work with patients through structural hands on techniques, as well as exercise and lifestyle advice in order to encourage the body to reach a state of structural health, and in turn allow the restoration of its function"
Luke endeavours to make sure his care extends outside of the treatment room, whether it is advice on important lifestyle adjustments that could benefit his patient's health or specific exercises to ensure that his treatment is well complimented during the time between appointments.
Click here to book online with Geoff or Luke or call 0207 206 2681 to book with our friendly receptionist or to ask a question. Alternatively, feel free to email a question first at hello@farringdonosteopaths.co.uk